Amy Peddycord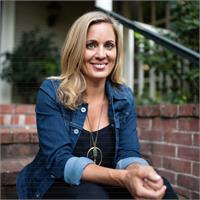 Invoke Studio owner, yoga & Bar Effect teacher
Amy opened Invoke Studio in 2005 and has watched the studio and downtown Indianapolis community thrive. Amy teaches an energetic vinyasa flow class in a light and playful style. She introduced and teaches Bar Effect classes, a fusion of ballet bar work, yoga and pilates to Invoke Studio. Amy began her yoga practice in 1998 and is a graduate of OM Yoga's (200 hour) teacher training program. She is also a student of Core Fusion and thanks Fred Devito and Elisabeth Halfpapp for their continued support and training. Amy is a graduate of OM Yoga's renowned (200 hour) teaching training program and has completed Pilates mat work through Balanced Body and IM=X and studied under Frank Mauro, Kristin Leigh, Barbara Verrochi and Dana Flynn. She holds an MBA from Columbia University.
Amy Peddycord instructs the following:
HEATED Vinyasa Yoga - Level 2/3 - Join Invoke for an invigorating and detoxifying heated vinyasa class. Be prepared to sweat it all out during our athletic flow in the heated and humidified studio. Bring a towel and be sure to hydrate yourself before and after class! This class is recommended for the intermediate to advanced practitioner and will include more challenging postures including inversions. Students flow through the rigorous class working towards more challenging postures. Teachers will offer progressive pose construction to peak poses to accommodate students at different levels and allow students to progress toward more advanced poses in their practice.