Lindsey Turner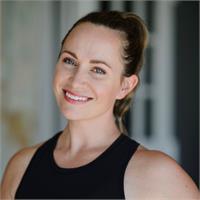 Lindsey is a former professional ballet dancer. Her deep appreciation for the benefits of combining Pilates with other physical practices is a crucial component of her approach to teaching. She took her first Pilates reformer session while studying ballet at the School of American Ballet in New York City. Lindsey spent the next 10 years traveling the world as a professional ballet dancer. She started as a student at Invoke four years ago, and became a Peak Pilates instructor in 2011.
Lindsey Turner instructs the following:
Bar Effect class - Level 2 - Bar Effect™ features all the core toning elements of pilates and yoga with the booty and thigh sculpting effects of ballet barre work. We will incorporate lengthening and strengthening ballet barre and yoga moves with approximately 25 minutes of abdominal mat work. Your regular class package can be used to attend this class! No previous experience required.




Prerequisite: past reformer experience.

Pilates reformers are specialized piece of equipment that allows students to work out using spring resistance. This conditioning method develops core abdominal and back strength by working from the inside out, helping you build optimal strength, flexibility, endurance and posture, without building bulk or stressing your joints.

This class is open to all levels. Maximum of 4 students per class.

Prerequisite: past reformer experience.