Jole Kelley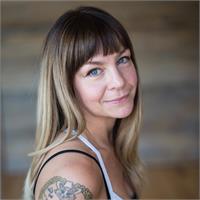 Jole stumbled upon yoga after showing up too late to take her weekly Pilates class. She was immediately hooked and has never looked back. Jole completed the 200-Hour Yoga Teacher Training program at Invoke Studio where she now teaches. She works to dispel the rumors that yoga is light on fitness and heavy on meditation and chanting – the very things that kept her from taking a yoga class for so many years! She emphasizes the enjoyment aspect of the practice as well as strength building. She hopes all will see that yoga makes you stronger physically and calms an anxiety-ridden mind. Also, being able to touch your toes is not a prerequisite to any yoga class. It's about opening your heart and body.
Jole Kelley instructs the following:
Indiana Statehouse Corporate Class




Vinyasa Yoga - Level 1/2 - This is a basic or slower paced class that is perfect for beginners or those that prefer a slow flow. This class is for all levels regardless of how long you've been practicing as you can never know the basics too well. Whether you are a seasoned and dedicated yogi, a beginner who is brand new or an advanced beginner who has been coming to basics classes but does not feel quite confident enough to move up to an All Levels format, this class offers multiple benefits for all. Although this class will move with a flow it will be a slower flow so the student has ample time to move into and out of the pose effectively keeping the stability that is often lost when the flow becomes too fast. You will enjoy a great selection of poses with fun and interesting sequences, multiple alignment cues but also extended periods of silence once in the pose to allow reconnection with your breath, body and spirit. Come to breathe, move, open and smile.




Vinyasa Yoga - Level 2 - All levels are welcome. The instructor will present different options for the less experienced student and for the advanced yogi. Vinyasa, a style of yoga, is a flowing sequence of asanas that ties movement with breath. Invoke's dynamic vinyasa focuses on the flow, strength and power of the practice.