Alba Fernandez-Keys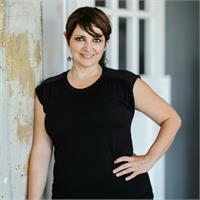 Alba took her first Pilates class in 2003 and yoga soon after that while searching a low-impact alternative to Brazilian Capoeira. The transition felt very natural as the mindfulness, grace and precision inherent in martial arts transferred seamlessly into a mat practice. She soon found that the Classical Pilates flow was not only extremely challenging but also a beautiful moving meditation. Alba believes that movement keeps the body healthy and teaches us to become sensitive to its changing needs. Her love for Pilates led her to pursue comprehensive (mat and reformer) training through Peak Pilates. She completed her Level 2 certification in early 2016. When not on the mat or reformer you will most likely find Alba riding her bicycle or walking her two mastiffs.
Alba Fernandez-Keys instructs the following:
Prerequisite: At least one private reformer session or past reformer experience.

Pilates reformers are specialized piece of equipment that allows students to work out using spring resistance. This conditioning method develops core abdominal and back strength by working from the inside out, helping you build optimal strength, flexibility, endurance and posture, without building bulk or stressing your joints.

This class is open to all levels. Maximum of 4 students per class.

Prerequisite: At least one private reformer session or past reformer experience.




Pilates fundamentals covers the traditional pilates exercises developed by Joseph Pilates. The class is designed for all levels with building blocks offered to those new to pilates. Experienced students will be challenged with advanced variations of exercises. All students will benefit from the focus on alignment and postural cues. The class utlizes pilates rings, therabands, and handweights for some exercises.