Jamie Clark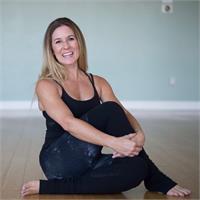 Jamie's love for fitness began in the 80's during the peak of he Jazzercise era. Her mom was an instructor and got her involved in Jr Jazzercise activities including several cameos on the infamous Cowboy Bob show ;) She has been hooked on health and fitness ever since but it wasn't until a few years ago that she decided to get over her fear of teaching and share her passion. She teaches/is certified in several things including Insanity, Spinning, Barre and Boxing but she comes to us with her love and knowledge of PiYO. PiYO is a choreographed format originally inspired by yoga and pilates. It is designed to build strength, balance, flexibility, cardio and functional movement that works the ENTIRE body. It is low impact yet high intensity... like a boot camp on a mat.
Jamie Clark instructs the following:
PiYo - Level 2/3 -PiYo combines the muscle-sculpting, core-firming benefits of Pilates with the strength and flexibility advantages of yoga. We crank up the speed to deliver a true fat-burning, low-impact workout that leaves your body looking long, lean, and incredibly defined. PLEASE NOTE, THIS IS NOT A TYPICAL INVOKE YOGA/ VINYASA CLASS. PiYo is a great workout and a lot of fun but it is in a different vein than our traditional class.