Megan Hochstetler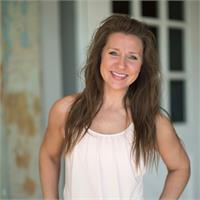 Megan was introduced to yoga by a dear friend in early 2009 as a way to gain more flexibility and incorporate balance into her fitness regimen. Yoga quickly became the forefront of Megan's life as it opened up not only her body, but her mind. Megan has experienced a variety of benefits in her life as a result of her personal yoga practice, and through teaching she hopes to help her students discover the many joys of yoga in their own lives. She encourages students to challenge themselves and also honor and respect their own bodies during their yoga practice. Megan enjoys the hotness of a heated vinyasa class as well as a rockin' playlist where she can let others feel the vibrations in each breath. Megan believes that everyone is capable of breathing and therefore anyone can come to the mat to practice yoga. Megan received her 200-hour teacher training in Indianapolis, IN and is a RYT with Yoga Alliance. Megan is constantly continuing her study of yoga and is currently pursuing her 500-hour advanced teacher training certification through Invoke Studio.
Megan Hochstetler instructs the following:
HEATED Vinyasa Yoga - Level 2 - Join Invoke for an invigorating and detoxifying heated vinyasa class. Be prepared to sweat it all out during our athletic flow in the heated and humidified studio. Bring a towel and be sure to hydrate yourself before and after class! This is an open to all levels class.