Todd Gulizia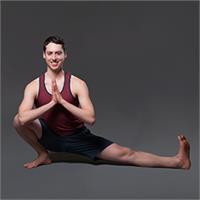 Todd began practicing yoga in 2011 to improve his performance as a cross country and track athlete at the University of Nebraska-Lincoln. He instantly fell in love with the movements and developed a daily practice. In 2013, he completed teacher training through Lotus House of Yoga with Carole Westerman and Mary Clare Sweet in Omaha, Nebraska. Influenced by the teachings of Shiva Rea, Donna Farhi, and various somatic disciplines, he offers a fluid, dynamic approach to cultivating strength, grace, relaxation, and embodied awareness.
Todd Gulizia instructs the following:
Express Community Yoga- This open level class is perfect for all levels of yogis including complete beginners. The same amazing Invoke class but a price point that is accessible and affordable to the entire community. The EXPRESS means a 55 minute shorter but just as sweet yoga session. Open – All levels are welcome. Feel free to use a regular package or pay the low $10 drop in rate.




HEATED Vinyasa Yoga - Level 2/3 - Join Invoke for an invigorating and detoxifying heated vinyasa class. Be prepared to sweat it all out during our athletic flow in the heated and humidified studio. Bring a towel and be sure to hydrate yourself before and after class! This class is recommended for the intermediate to advanced practitioner and will include more challenging postures including inversions. Students flow through the rigorous class working towards more challenging postures. Teachers will offer progressive pose construction to peak poses to accommodate students at different levels and allow students to progress toward more advanced poses in their practice.