Kevin Lemons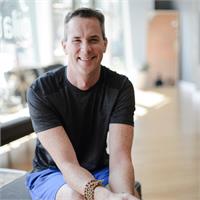 Kevin first discovered yoga in a university course, when his curiosity led him to an immediate experience with asana that forever changed his approach to physical fitness and spirituality. Since then, Kevin has had nearly two decades of hatha yoga practice, mostly in the San Francisco Bay Area. He studied under Bija Pretzel France, who taught him the importance of dedicated training and channeling energy in order to safely push boundaries of the body and mind. Kevin has since graduated from Invoke's teacher training under the guidance of Ahna Hoke, who has helped him to refine his focus on alignment and further explore yogic philosophy. He is drawn to the dynamic, varying flow of vinyasa classes, and teaches with an emphasis on body placement and linking breath to movement while exploring new poses. He believes that yoga should be at times challenging, restorative, invigorating and calming, but always empowering and life-enhancing.
Kevin Lemons instructs the following:
Vinyasa Yoga - Level 1 - This is a basic or slower paced class that is perfect for beginners or those that prefer a slow flow. Designed for the new yogi or for the experienced student who is interested in a deeper understanding of the poses. You will go through the basic poses and be introduced to vinyasa breathing techniques and class structure.






Vinyasa Yoga - Level 2 - All levels are welcome. The instructor will present different options for the less experienced student and for the advanced yogi. Vinyasa, a style of yoga, is a flowing sequence of asanas that ties movement with breath. Invoke's dynamic vinyasa focuses on the flow, strength and power of the practice.




HEATED Vinyasa Yoga - Level 2 - Join Invoke for an invigorating and detoxifying heated vinyasa class. Be prepared to sweat it all out during our athletic flow in the heated and humidified studio. Bring a towel and be sure to hydrate yourself before and after class! This is an open to all levels class.




Vinyasa Yoga - Level 1/2 - This is a basic or slower paced class that is perfect for beginners or those that prefer a slow flow. This class is for all levels regardless of how long you've been practicing as you can never know the basics too well. Whether you are a seasoned and dedicated yogi, a beginner who is brand new or an advanced beginner who has been coming to basics classes but does not feel quite confident enough to move up to an All Levels format, this class offers multiple benefits for all. Although this class will move with a flow it will be a slower flow so the student has ample time to move into and out of the pose effectively keeping the stability that is often lost when the flow becomes too fast. You will enjoy a great selection of poses with fun and interesting sequences, multiple alignment cues but also extended periods of silence once in the pose to allow reconnection with your breath, body and spirit. Come to breathe, move, open and smile.