Jane Rupert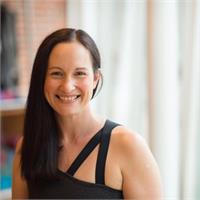 Jane has been an avid student of the Pilates method since 2007. After seeing firsthand the benefits of the work in her own body, she completed her mat certification through Power Pilates in 2009 and finished her full Pilates trainer certification through the prestigious program Body Arts and Sciences International in 2012. She works with clients in group settings as well as private sessions and is certified to teach on the full complement of standard Pilates equipment. She has completed workshops with Pilates Great Deborah Lesson (a long time student of Carola Trier who was a first generation student of Joseph Pilates) as well as courses with Thomas Myers' Anatomy Trains. While Jane considers an hour in the studio a challenging workout, she also finds it is an important opportunity to connect the mind with the body and to focus concentration and energy in towards the self rather than out towards the surrounding environment. Jane firmly believes the deep breathing that accompanies each exercise to be beneficial not only in class but in her overall physical and mental wellness. As a nationally ranked synchronized swimmer in her youth, Jane learned early on the benefits of physical fitness built on principles of length, flexibility, and graceful movement. Jane has a bachelor's degree in Communications and Violin Performance from the College of Wooster and worked at the Indianapolis Museum of Art for 5 years prior to having her daughters, Annie and Maggie. She looks forward to growing her professional relationship with Pilates as well as continuing to challenge herself as a student—a crucial factor in deepening her practice as a teacher.
Jane Rupert instructs the following:
Prerequisite: At least one private reformer session or past reformer experience.

Pilates reformers are specialized piece of equipment that allows students to work out using spring resistance. This conditioning method develops core abdominal and back strength by working from the inside out, helping you build optimal strength, flexibility, endurance and posture, without building bulk or stressing your joints.

This class is open to all levels. Maximum of 4 students per class.

Prerequisite: At least one private reformer session or past reformer experience.




Pilates fundamentals covers the traditional pilates exercises developed by Joseph Pilates. The class is designed for all levels with building blocks offered to those new to pilates. Experienced students will be challenged with advanced variations of exercises. All students will benefit from the focus on alignment and postural cues. The class utlizes pilates rings, therabands, and handweights for some exercises.