Maria Leek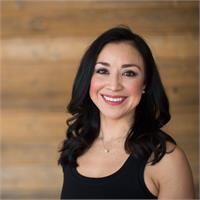 Maria is a 200hr Registered Yoga Teacher specializing in Ashtanga Vinyasa, Gentle Yoga and Hatha. She began her yoga journey in 2013 after running several half-marathons and the inaugural Monumental Marathon. She was looking for a way to gain flexibility and gain a better understanding of the mind body connection. She began her Pilates journey in 2015 after being introduced to the Reformer and immediately fell in love with it. She loves combing her experiences as a nurse, and yoga teacher with the classical teachings of Pilates. She used Pilates throughout her second pregnancy to ease discomfort and to obtain a quicker recovery. She and her husband co-own Acro Indy, a cheer and tumbling gym on the North West side of Indianapolis. She brings yoga, Pilates and acro experience to Invoke. She lives in Indianapolis with her husband, two daughters and golden retriever.
Maria Leek instructs the following:
Pilates Mat - Level 2 - Our group pilates mat classes strengthen your core strength, the key to good posture and a healthy back. We combine traditional pilates mat exercises with other fun strength and flexibility moves to focus on firming and toning your body. Open to all levels.




Prerequisite: At least one private reformer session or past reformer experience.

Pilates reformers are specialized piece of equipment that allows students to work out using spring resistance. This conditioning method develops core abdominal and back strength by working from the inside out, helping you build optimal strength, flexibility, endurance and posture, without building bulk or stressing your joints.

This class is open to all levels. Maximum of 4 students per class.

Prerequisite: At least one private reformer session or past reformer experience.