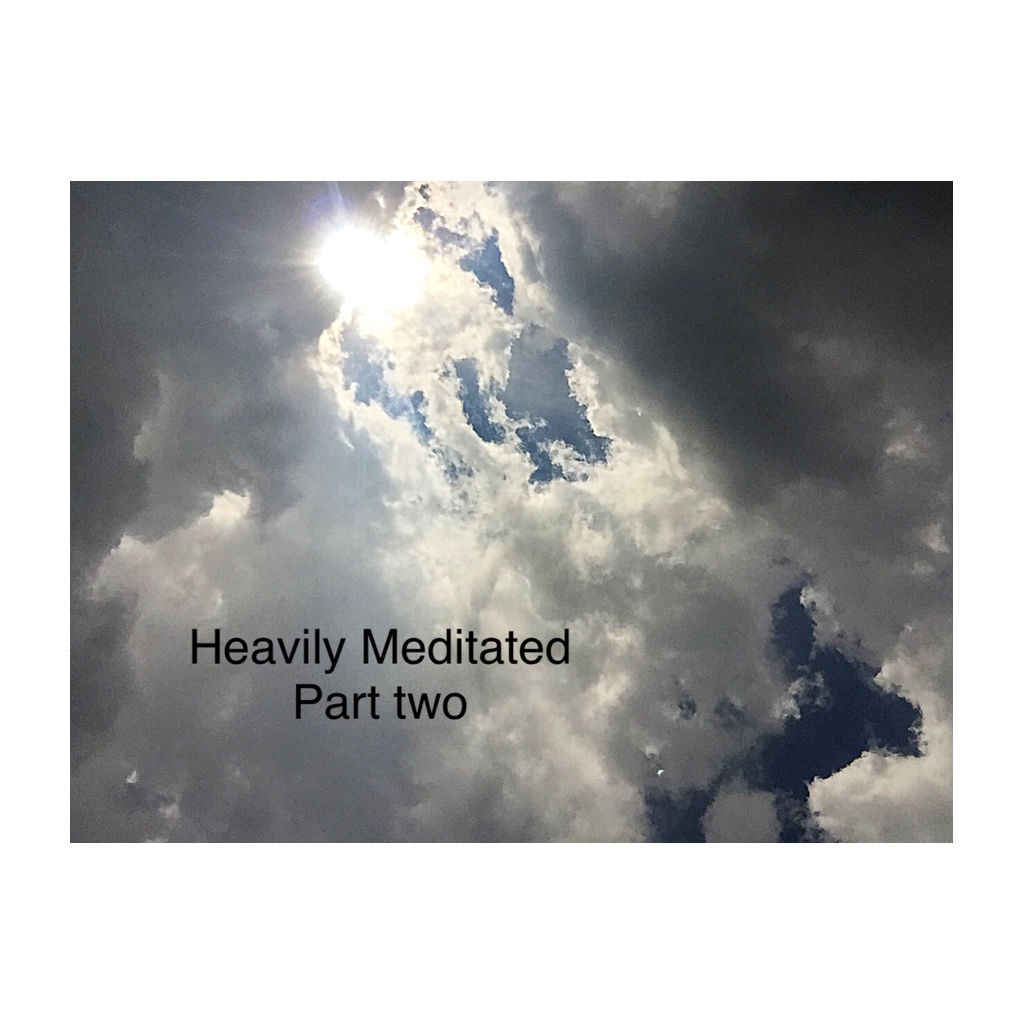 Author: Tina Isakson (mom of 5, Invoke manager and retail buyer, current yogi, former runner)
Y'all. Meditation and mindfulness is HARD. Not like having cancer HARD or running a marathon HARD, or calculus HARD, but not easy HARD.
You might remember a couple of weeks ago I wrote about my meditation journey
here
. The goal was to practice meditating for 21 days so that I might build a habit that would reduce anxiety and stress, and improve mindfulness and wellness in my everyday life. Half way through, friends, and let's update the interwebs with progress (minimal as it might be).
Meditation Day 2- Still enjoying the sultry British-accented meditation guide on
headspace
and their free basic package. Today's meditation has a brief animated video comparing thoughts to a wild horse. The best way to tame and train the wild horse (aka your out-of-control thoughts) isn't to put the wild horse on a short lead, but to give the wild horse a long lead and slowly and steadily reign it in. I like this guided meditation because quieting the mind is one of my biggest challenges. Working to find a balance between focus and relaxation.
Meditation Day 3-Its a struggle to find the time to meditate. "its only 10 minutes" you say. Not to glorify "busy" but time is a precious commodity for a working mom of 5. Headspace recommends trying to tie a meditation practice to another part of your daily routine. Duly noted. Attaching meditation to my early morning routine of waking kids and making lunches and coffee. Cuz you know I'm not skipping making the coffee.
Meditation Day 4-Headspace Guy assures me that if I notice some tension in my body, that it was neither right or wrong. Didn't stop to meditate until 10:38pm. I have all the tension. Put an alarm on my phone to remind me to to mediate in morning.
Meditation Day 5-I'm in the groove now. Meditating in the mornings on my screened in porch. Its quiet and peaceful. Not too quiet, that always freaks me out. But its nice to see the meditation and mindfulness already taking effect. I can hear noises like my AC unit and the the crickets and some birds, but they aren't disruptive....just THERE. Headspace Guy uses the analogy that if your mind is like a cloudy sky, the peace and quiet and stillness of the blue sky is still there, its just hidden behind the clouds. Some days the clouds are thicker than others. Truth.
Meditation Day 6- Fine. I fall asleep. I remember my head bobbing and must have laid down at some point. Allergy season brings constant fatigue for me, but I have to admit, DAMN, that was a nice little nap.
Meditation Day 7- Oops. Forgot. Shut all alarms off on my phone. It's the weekend, people. Give me a break.
Meditation Day 8- Sigh. Forgot. Still the weekend, but apparently when tying my meditation practice to part of my routine, I neglected to think about how my weekend routine varies from the weekday routine. BUT, I went to a Colts preseason game today and while my new meditation mojo did nothing to improve the team's performance, I did find myself noticing everything around me more clearly and vividly. Sounds like mindfulness to me folks.
Meditation Day 9- Back in the morning routine. Phone alarm on. This whole meditating outside thing is perfect for me. Later in the day found myself able to take a few calming breaths before dealing with a touchy teenager (parents of teens, do you feel me?).
Meditation Day 10-Headspace Guy tells me that one benefit of meditation is that it can help me become more at ease with the world around me. Sold.
Next week.....an update on Meditation Days 11-21. The final stretch.